"FIRST IMPRESSION IS THE BEST IMPRESSION", We often believe in this. I have a treasure of memories at BVRIT and my "first day" experience was the best. The day started with boarding the college bus at 7.10 in the morning ,sharp. The driver was so punctual. It was two and a half hours journey, taking us totally in a new route . I could find that parents were more anxious than their wards , of course mine were too. Three senior girls who were sitting beside my seat were seriously studying . But what made me feel nervous was they don't have any book with them, they were doing it from their mobiles. Smart learning, isn't it? It was 9:30 and we were in the college. First sight of our college gave me goose bumps. All my fears & doubts had vanished in its first sight. It was very peaceful & beautiful. Yes it was. The infrastructure is good; the ambiance was astounding. Two things which made me extremely beatific were , the Boating club & the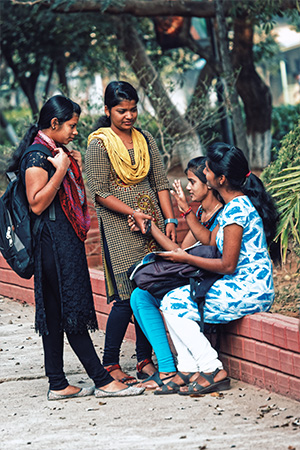 Maggie stall. I came to know that even the Sports were given utmost importance here . Confirming this, I saw boys playing basket ball and cricket. They were all involved and dexterous.
The first person I spoke to was a man probably in his sixties. Our talk went on for more than half an hour. He asked me about my passion , interests & hobbies , encountered me with many how's and whys. We went into my subjects. I was so fascinated by the way he told me the difference between magnetism and diamagnetism. I bet, there was no such a question that he could not answer. Then he asked me about my favorite T.V shows, heroes and other stuff. As expected , he had a good idea of them too. To my astonishment he even knew about the cartoon shows which I've mentioned. " Genius man!!!! He is a genius" I thought. He told me what all could students learn and explore in this college. Later after the lunch my father told me that "the man who spoke to me that morning is our Principal , Dr. T.S Surendra, a retired colonel". I was totally amazed. He is Such a warm and friendly person.
Then, I rushed to the first thing which made me go bonkers- the boating club. It was a cute pool with a few boats. I enjoyed thoroughly in it. May be it was exams time because I could see many people studying sitting in the garden .I had a quick ramble all around the college campus. Thus, my college appeared to be beyond my imagination & expectations. Then I got to I know the reason for students calling it a "beguiling" domain.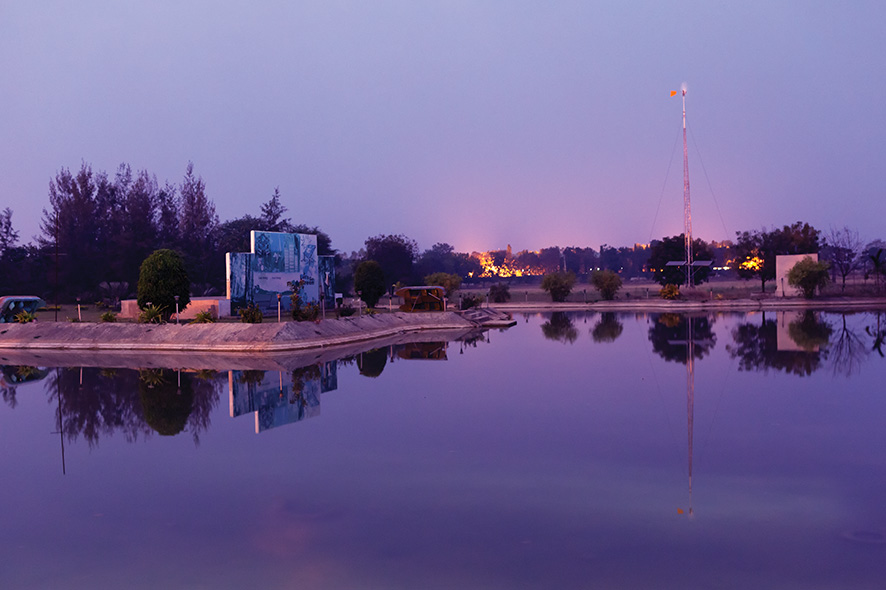 As time flew , we became very comfortable and got tuned to the college's environment. BVRIT is like a Hogwarts grounding with its "technical witches and wizards". It is a place where education is provided in a perfect ambiance for the all round development of its students.