"OMG… today, I attended all the classes. Feeling tired. "This is a very freaking sentence used by every student after attending all the lectures. But thankfully, BVRIT has got a pretty good number of beautiful places to hangout and refresh.
I still remember that day when I was in first year and there were two leisure hours on that day. Wow..! Two leisure hours.. Not much work ..and most importantly..No seniors (as they were having exams).. So what's next? I and my friends planned to hangout on our campus. That was my first hangout on campus. I started moving around with my friends. What a beautiful campus we have!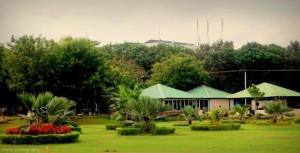 I wanted to check out our food court (FC), one of the most popular hangout places of BVRIT. Guys don't get disappointed for not having KFC or Mc D, our FC is good enough to satisfy taste buds along with lot of entertainment. "Entertainment"! Yes, I meant it. What's more exciting than observing a lot of interesting people around us!   Those funny boys who try to impress girls, those pretty girls who discuss what others are wearing, the bookworms who talk about their subjects (well I don't belong to any of these categories) and a lot many. But one common thing everyone does is waiting for the food ordered at FC.
Finally, I got my order and ate to the belly full. Oops, I may put on weight right? More so because I'm a "fitness freak". But no need to worry, I moved to the boat club to bring down those extra calories as I could peddle with all the energy I had. Yes, it's another beautiful hangout place (definitely not in summers!). I truly love that place not just for its beauty. There is also another important reason. It's there I found a friend for life. That's why that place is so special to me. That amazing experience of boating with buddies, sitting around it and chit chatting like no one else is watching us and most importantly taking pictures like crazy idiots; every moment is so enduring!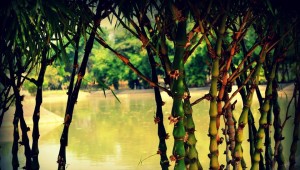 So what do you feel now? I know all of us had those moments and memories. Comment and share your experiences with all of us. You feel wonderful after that like how I'm feeling now.