For some people the purpose of life may be fame, For some may be money, For some may be building relations,
But for only a few the purpose is to take lead in transforming the lives of others and make a lasting difference ….
"Hard work" is the watch word of the Founder Chairman Dr BV Raju, the doyen of the modern cement industry in India. Educated at BHU Varanasi, a scholar from Harvard founded the Raasi group in 1982. He was conferred the titles of Padmasri and Padmabhushan by the Government of India for his selfless contribution to the industry and community. The fundamental belief that education transforms lives has given birth to Sri Vishnu Educational Society which constitutes nine colleges in Telangana and Andhra Pradesh. The unique ecosystem created around the Vision and Passion of the founder allows the students to discover themselves and experiment with their beliefs.
Values breed values and success breeds success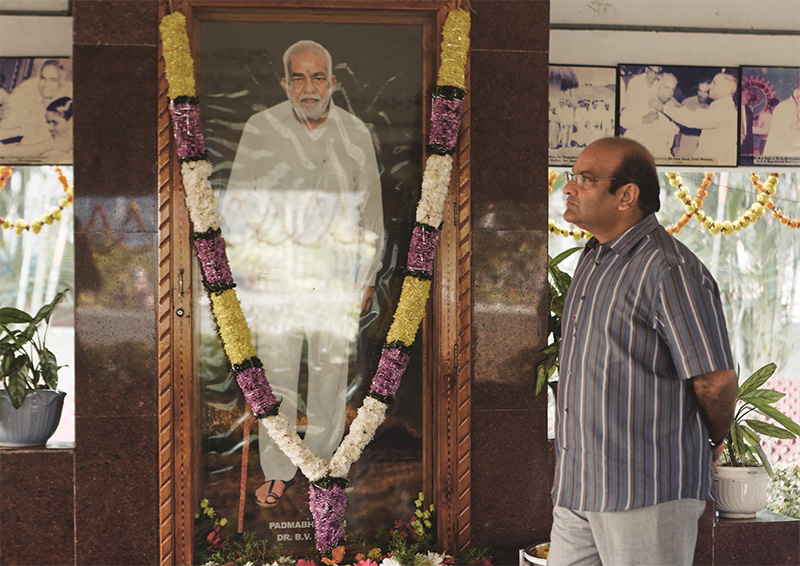 This is true when we observe Sri K.V. Vishnu Raju , grandson of Dr. B.V Raju who has strongly upheld the vision of his grandfather by putting his heart and soul in the 'cultivation of people'. He was educated at NIT Tiruchirapalli as a Chemical Engineering and did his Masters in Chemical Engineering at Michigan Tech. He is an industrialist and a social entrepreneur.
The pillars of the institutions in SVES are built on a strong work ethos that made our founders successful in their industries and the communities they served. As ALBERT EINSTEIN said:
 Try not to become a success, rather try to become a man of value
 We at SVES visualize opportunities around our students and strive to give wings to their dreams, and transform them into confident young adults who are ready to build on their ambitions.We are very proud to say that we are a part of this big picture where values and virtues have become a part and parcel of the ecosystem.
Nelson Mandela was right when he said,
"Education is the most powerful weapon which you can use to change the world"
but, it is a known fact that in many cases Education is not affordable. With the noble cause of serving the local community and to make children uphold their aspiration towards higher education Vishnu Public School was established within the campus of BVRITN in 2002. The children enjoy learning in the scenic environment by utilizing world class infrastructure: emphasizing and practicing the slogan let's play and learn.
"A few heart-whole, sincere, and energetic men and women can do more in a year than a mob in a century."
Swami Vivekananda
With the same desire, the management had started the technical institutions – BVRIT and Vishnu Institute of Pharmaceutical Education and Research – where the students could bridge the gap between industry and the societal problems, thereby, contributing to the progression of the nation.