Tradition and culture are the abilities to understand the other person's point of view.
So far as tradition go, such understanding should recall ages bygone, recapture memories preserved and comprehend practices handed down the generations.to not be extinct of these traditions and customs Traditional day @ BVRIT came into existence .The joy of celebrating our traditions and customs ,Unity in diversity is the main objective of the day.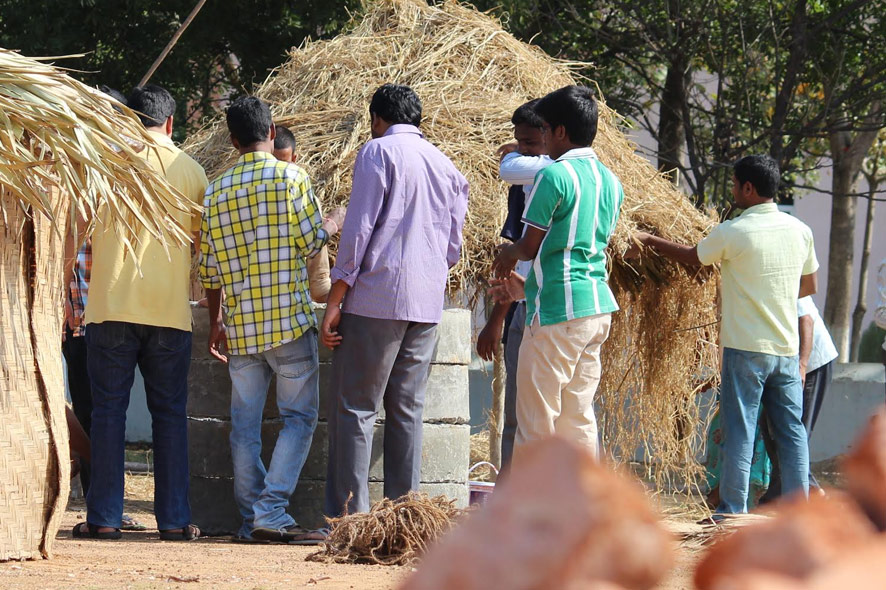 The green campus is decorated with more colourful rangoli's and floral decorations which gave the essence of divine tradition. I am glad to say that I am one of the key organizer and design architect of traditional day.As I am more interested in doing Creative work, me and my team planned to design the college atmosphere into a village like atmosphere and we have done our best for this virtual village,it includes grass huts,mud huts and palm leaves huts. we bought the cattle, sheep, goats, hens and one langoor. The virtual field consisting manche where all students were excited to climb on it. Everyone took pictures they felt joy of country side's.
For doing this virtual village it took 10 days, a big challenge for me. There were many sleepless nights and on the other hand preparations for bonalu and bathukamma,dance and ramp walk rehearsals should be monitored. Each of them got a chance to show their talent and gave cream of the crop.
This year MAHOTSAV really gave the essence of what we are missing. People in their traditional outfits made the campus look like a second paradise.
The Rejoice turned on everyone's mind. It's like celebrating all the festivals on a single day, full of fun and memories. All that we can give to the next generations is values,this can be done by traditional days- which plays a key role in one's life because Personality develops by Experience.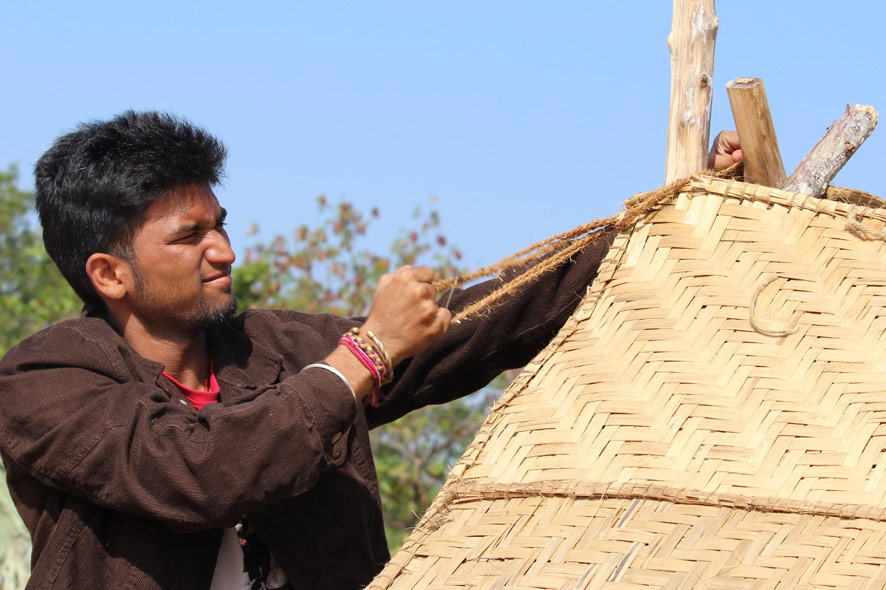 With a huge crowd like carnival with the haridasu's fully decorated oxen,pothurajulu,bonalu and bathukammalu. The Chief guest our Honourable Irrigational minister Harish rao garu and our beloved chair person K.Vishnu Raju garu came on a classic decorated bullock cart and addressed the gathering.All their messages enlightened students.Many other local MLA's and VIPs addressed the event. With full energy students performed the dances and traditional ramp walk made a great impact.On whole the event is full of Traditional atmosphere in way of Outfits, Food and Fun.
About 66 varieties of traditional and delicious dishes were sold in stalls. Hyderabadi's favourite yummy dhumki biryani, pootha rekulu, kajalu, pulihora and many more mouth watering both veg and non veg dishes were made.
It is a great opportunity for me to be one of the organizer with my team and faculty members. It is one of the memorable event in my college life