So,it was the first day of my college.I Boarded the bus and I could see many pale faces(juniors).Some were like lost puppies in a crowd and some bold and confident.Like evryone I came to BVRIT with lots of expectations and dreams.I got down from the bus and realised that I don't even know a single soul here.I was completely dazed.People around me bustled about.It was induction day after all.I was instructed to go and sit in the auditorium and learnt that our chairman sir would address us.Meanwhile,I sat there wondering how my next few years in college would be like.Negative thoughts started pouring in.will I be able to fulfill my dreams here? Will I make good friends here? Will I be able to learn anything? What awaits me in the future…..but then..my first year classes started.At the beginning I had a hard time digesting the environment around me.I felt all alone. Fortunately, Ihave this habit of carrying a book wherever I go. So, during the lunch break, I used to take out my book and snap out of the real world. This continued for many days. One day, while I was having lunch in the class,a girl appeared in front of me and asked which book was I reading.she told that she had been searching for that book and if she could borrow it .I could make out that she was also pretty lost. The next day I was already with few friends.The insecurity which I sensed till then gradually vanished.One day, we were called to the auditorium for another induction.This was a different induction programme altogether.That was the first time I learnt about Enlightening Lives and was thoroughly impressed with their motto and objectives.I enrolled my name to be a part of it.They mailed us few questions just to know how genuinely we were interested to work with it.I was thrilled to get a mail from them that they accepted me to be a part of their organisation.It was the first time, I felt I would be doing something new in this college. I created a kind of vision for myself that made me jump out of my bed. we generally don't have classes for the last three hours on saturdays.so,I could'nt contain my excitement and decided to go for a complete visit around the college with my friends .The surroundings of my college are breathtaking.The temple, lotus pond, boating club,bamboo trees…it was worth seeing…..I also chose a favourite spot for myself in the college which turned out to be a lucky charm at a later stage.days passed with a blink of an eye and I had one huge ordeal to cross 'FINAL EXAMS!'..seriously…I get paranoid when I hear this dreadful word.
As I mentioned before I chose a favourite spot for myself and that was the statue of our college founder( Sri B V Raju garu -commonly known as thathgaru among students which means grandfather) which I feel constantly keeps watching us and guiding us even today.I studied for my first year exams near his statue which has a lovely shelter,spellbinding greenery , cool breeze and most importantly peace prevails the place .it might sound weird but even today if I feel that I failed to give my best in any aspect, I go there, stand and have a heart to heart talk with him.I said the place is a lucky charm because I performed well in first year exams and got a pretty good score.
In this span of three years I visited many colleges for promotions and fests.Believe me or not there is no other college in the city with such beatiful gardens, tranquil environment and providing an ideal place for studying.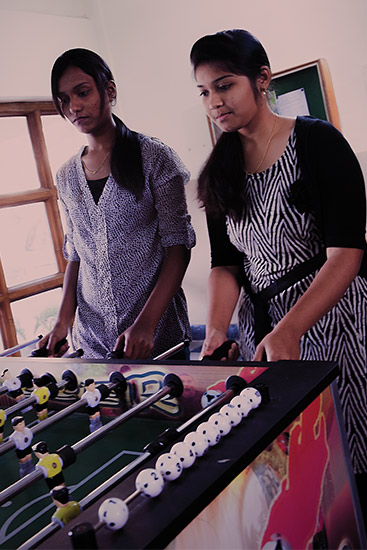 The days of first year turned out to be the best days of my life because everything I saw and learnt was new.The questions that I kept wondering about in the first year were gradually answered in these three years.I learnt that college is not a place where you come,learn things and go.Its a place where you shape your charecter,develop your personality and yes, of course,gain relations meant to be for a lifetime.
Change is the essence of life. If high school is one part of everyone's life ,then first year in college is completely a new story altogether.